Are you looking for Bulbs Replacement for your vehicle?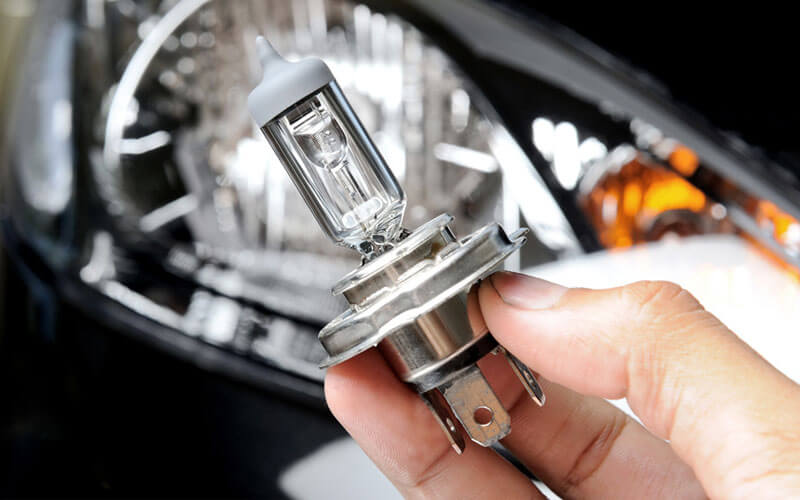 As per the DVSA guidelines, it is essential for your- and other road user's safety that your vehicle lights, including headlamps, brake lights, fog lights. indicator lights, etc., function properly without any faults.
Tyre King is an ideal destination to buy new car bulbs Swadlincote. We house OE-grade spares from reputed manufacturers across various segments and categories to cater to diverse customer requirements.
Therefore, if you want to make sure all the inside and outside lights of your car are working correctly, or if you have already noticed that one or more bulbs need changing, come to our facility at 2 Woodville Road, Overseal, Swadlincote, Swadlincote DE12 6JG instead of searching for a car bulb replacement near me.
There is no need to book an appointment in advance. Just come over, and we will take care of it straight away.
Car bulbs available at Tyre King
We store bulbs for every car make and model. Some of these are:
Brake lights
Headlamps
Fog lamps
Interior lights
Number plate and reversing lights, etc.
Categories of bulbs available at Tyre King
LED
Overall, the best option in terms of output, LED bulbs have the longest service life. LEDs usually last for around 10 years. These bulbs emit a bright white light, similar to daylight.
Xenon
These bulbs come with a service life of around three to five years.
Halogen
Halogen lights are the most cost-effective solution to your requirement for car bulb replacement Swadlincote. Further, their easy availability and wide range of power output make them the Number 1 choice for manufacturers and car owners alike. They have the lowest service life (approximately two-three years), but their affordable prices make up for it.
How do car bulbs sustain damages?
Some of the common causes of car bulb malfunction are listed below:
Loose spring-load connection
Low-quality bulbs
Damaged wiring
Grease and dust accumulation on bulb glass, hindering uniform heating
Loose connection
Poor quality bulb connectors
Increased condensation on bulb covers
Frequent voltage fluctuations due to a malfunctioning car battery
Regardless of the issue, Tyre King's professionals can help.
For additional information, please give us a call on 01283 761 501. Or come to see us.