Are you looking for Car Tyres for your vehicle?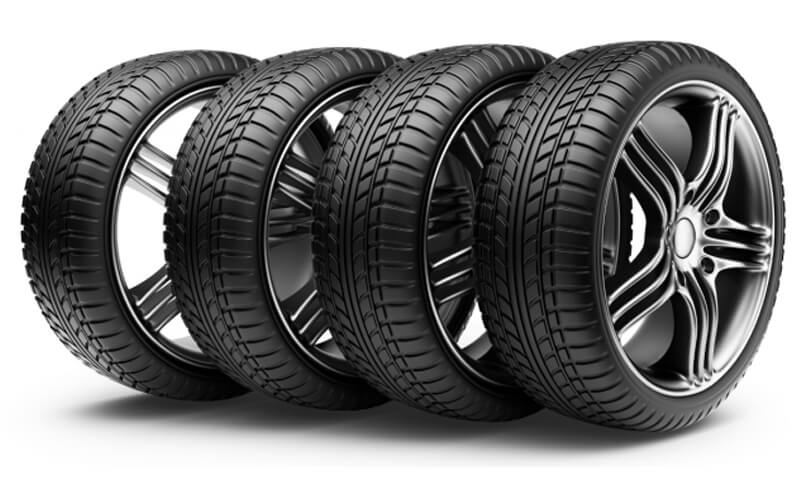 A proper set of car tyres offer improved grip, braking and acceleration besides maintaining steering and directional control. Hence, it's very important for car owners to choose the right set of tyres for a safe driving experience.
If you're looking to buy car tyres Swadlincote, you've come to the right place. Tyre King has garnered enormous popularity for stocking a wide range of tyres to suit many different driving requirements and budgets.
Be it premium, mid-range or cheap tyres Swadlincote, you can turn to our garage for the perfect solution.
In the next section, we'll be discussing the different types of tyre products you can purchase from us.
Summer tyres:
These variants are composed of a harder tread compound that ensures superior traction and optimal grip on hot and dry surfaces.
Winter tyres:
Winter tyres (made of softer rubber compounds) feature numerous sipes and deeper treads that ensure reduced braking distance and superior grip in extreme road conditions. These variants are a must-have if you're looking for optimal handling performance when the temperatures fall below 7 degrees Celsius.
All-season tyres:
All-weather car tyres have features of both summer and winter variants. Hence, they're able to work well throughout the year in moderate weather conditions.
4x4 tyres:
These are considerably larger than regular tyres and come with a widely spaced tread design. Furthermore, 4x4 tyres have robust sidewalls that prevent punctures on unfavourable tracks. At our shop you can find tyres Swadlincote for your SUV in three different variants for different driving purposes and terrains.
Performance tyres:
To unlock the true potential of your sports car, you must choose performance tyres Swadlincote from us. These variants have unique construction features and a specialised tread design that provide matchless traction and optimal grip on dry and wet surfaces even at high speeds.
Run-flat tyres:
The strengthened sidewalls of run-flat variants support the weight of your car even after a sudden puncture. Thus, by equipping your vehicle with run-flat tyres, you can avoid getting stranded on an unfamiliar road due to a punctured tyre but instead keep on driving to the next garage for a replacement.
At Tyre King, we retail products of the following tyre brands:
Bridgestone
Michelin
Dunlop
Yokohama
Pirelli
Continental
RoadX
Churchill, and more
Buy tyres offline or online
You can drive over to our facility and purchase new tyres Swadlincote for your vehicle. Our certified experts are here to help you choose the products that best match your driving requirements.
Nevertheless, if you have a busy schedule, visiting our garage can be a challenge. In that case, you can buy tyres online from us. Check out the different options available in our stock and place an order/book a fitting appointment at your convenience. If you require more information, please feel free to get in touch with us.
Thus, you can finally conclude your "tyres near me" searches.